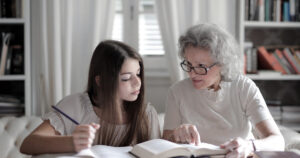 Opening of the 2020 Parents and Grandparents Program
The launch of the 2020 Parents and Grandparents Program builds on the government's initiatives to prioritize the approval of 49,000 family sponsorship applications by December 31, 2020, as well as last week's announcement of a process to reunite more families and approve compassionate cases within the current border restrictions.
Canadians and permanent residents who wish to sponsor their parents and grandparents to come to Canada will have an opportunity to submit an interest to sponsor form online, starting at noon EDT on October 13, 2020 until noon EST on Nov 3, 2020. The government will then randomly select and invite potential sponsors to apply. Enough invitations will be sent in this year to reach the annual invitation cap.
If you need more information about the application process and how to apply click here:
https://www.canada.ca/en/immigration-refugees-citizenship/services/immigrate-canada/family-sponsorship/sponsor-parents-grandparents/apply.html
If you require assistance with your application or have questions about this program we can assist you.
Please book a consultation to start the immigration process.