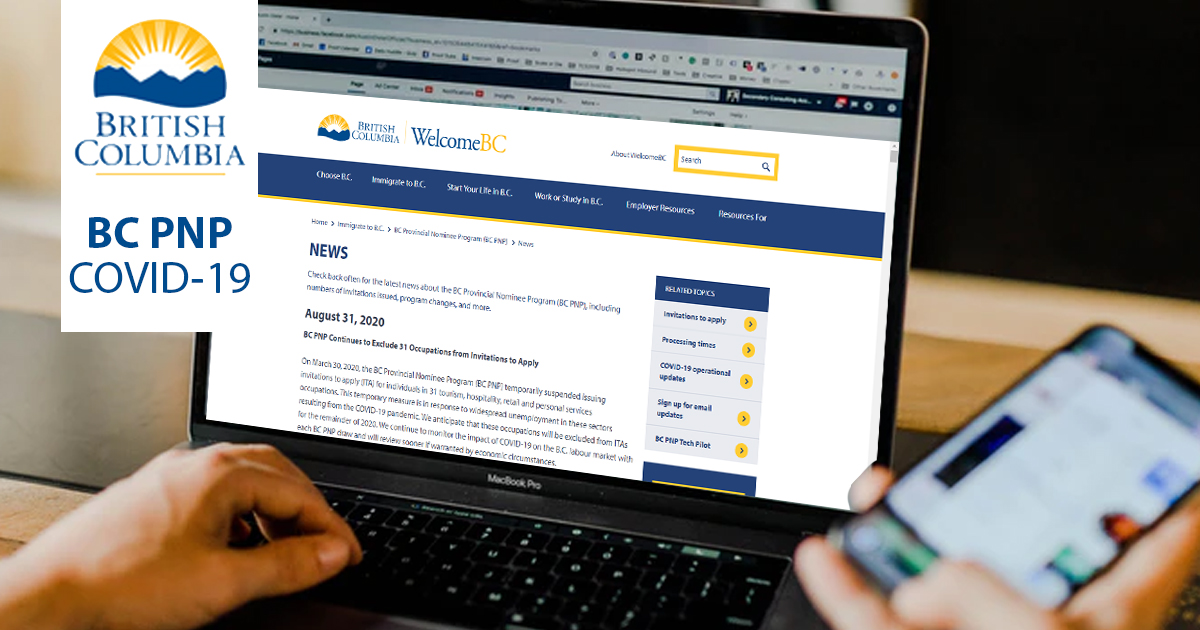 BC PNP Continues to Exclude 31 Occupations from Invitations to Apply
The BC PNP announced on August 31st that they will continue to suspend invitations to 31 occupations in tourism, hospitality, retail and personal services. Due to widespread unemployment in these sectors, the BC PNP anticipates that these occupations will be excluded for the remainder of 2020. The BC PNP will continue to focus their nomination on the occupations that have labour shortages despite the COVID-19 pandemic.
The occupations excluded from invitations to apply are, by National Occupational Classification (NOC) code:
0621 – Retail and wholesale trade managers
0631 – Restaurant and food service managers
0632 – Accommodation service managers
0651 – Managers in customer and personal services, n.e.c.
3236 – Massage therapists
6211 – Retail sales supervisors
6311 – Food service supervisors
6313 – Accommodation, travel, tourism and related services supervisors
6321 – Chefs
6322 – Cooks
6341 – Hairstylists and barbers
6421 – Retail salespersons
6511 – Maîtres d'hôtel and hosts/hostesses
6512 – Bartenders
6513 – Food and beverage servers
6521 – Travel counsellors
6522 – Pursers and flight attendants
6523 – Airline ticket and service agents
6524 – Ground and water transport ticket agents, cargo service representatives and related clerks
6525 – Hotel and front desk clerks
6531 – Tour and travel guides
6532 – Outdoor sport and recreational guides
6533 – Casino occupations
6562 – Estheticians, electrologists and related occupations
6564 – Other personal service occupations
6611 – Cashiers
6621 – Service station attendants
6711 – Food counter attendants, kitchen helpers and related support occupations
6721 – Support occupations in accommodation, travel and facilities
6722 – Operators and attendants in amusement, recreation and sport
6731 – Light duty cleaners
If you are affected by these exclusions and need advice on how to proceed with Permanent Residency, Perez McKenzie Immigration can assist you in finding an alternative route, or help you to be prepared for your application in the future. Book a Consultation today!