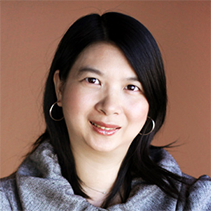 Elena Chuy, MBA
Elena Chuy has lived in three different continents for several years and therefore, has a multicultural background and a deep understanding of different cultures. She has been dealing successfully with international business people from more than 80 countries for the past 8 years and has traveled extensively to Asia, North America, South America and Europe in a professional capacity. The combination of these skills makes her uniquely qualified to understand and manage the needs of business people from different cultural backgrounds and provide valuable advice on immigration needs. Her extensive experience in customer service, and focus in high customer satisfaction for more than 12 years, provides her a deep understanding on how important is to take care of the customer's needs in a promptly and adequate manner.
Education
MBA-Richard Ivey School of Business, Canada.

International Business Certification, Canada.