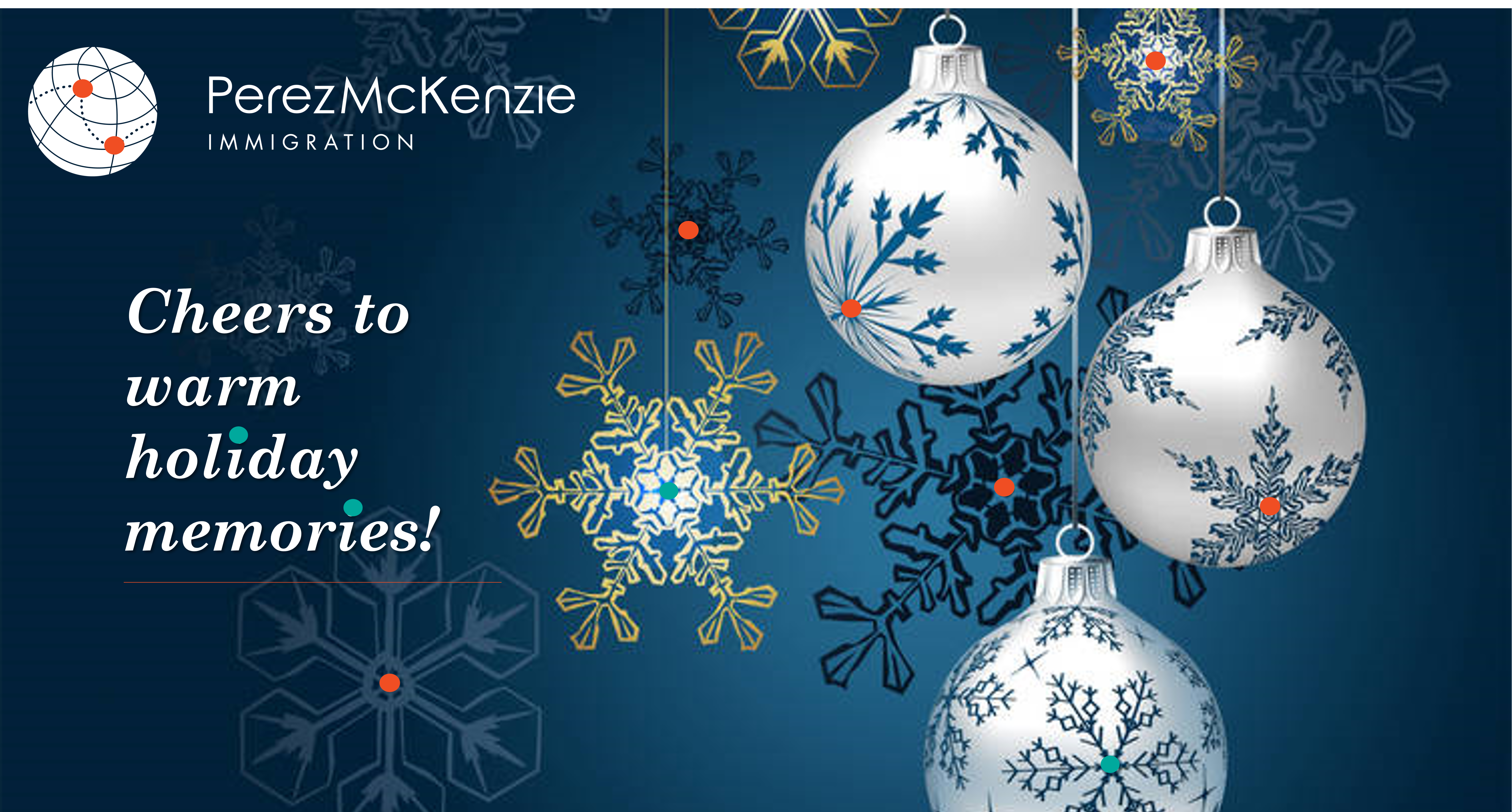 Happy Holidays from Our Family at Perez McKenzie Immigration to Yours!
In this new era, we are committed to continue to support you and your loved ones through your immigration journey. We know that the immigration process can be stressful, and we will do our very best, as always, to be available to ensure your dreams are made reality.
We are excited for what 2023 brings for immigration, and for the opportunity to be with you every step of the way. Your trust in our services is greatly appreciated.
We wish you and your loved ones a Happy Holidays!