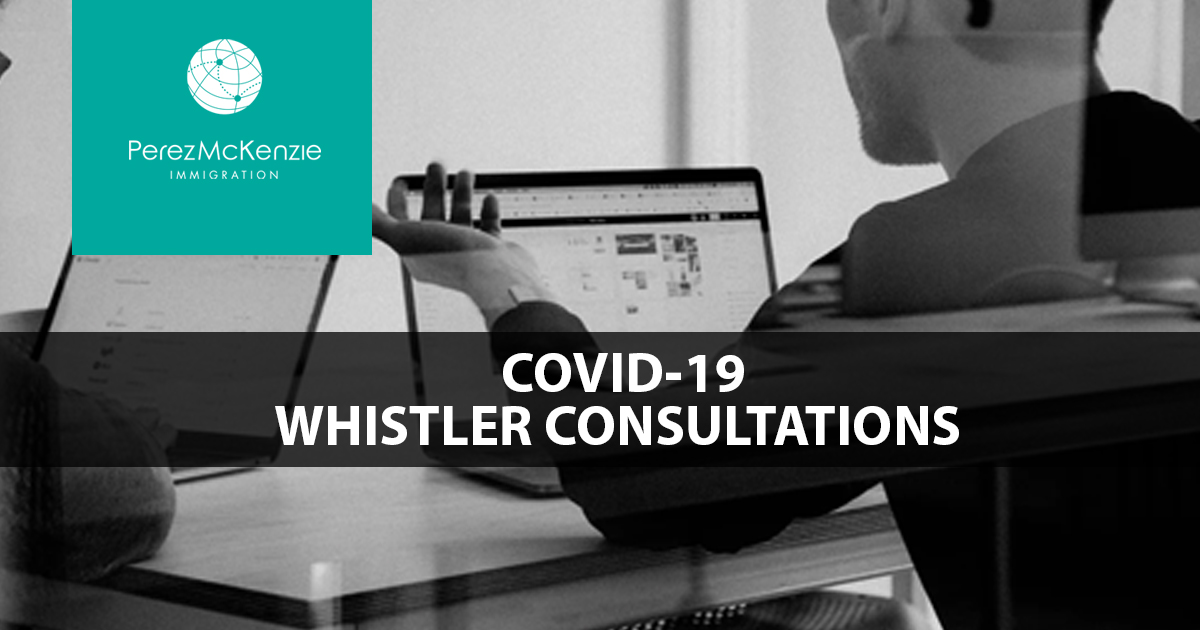 To our Whistler community,
We understand this is an unprecedented and stressful time for many due to the effect COVID-19 is having on the Whistler economy, so we wanted to reach out and offer you a NEW RATE FOR SKYPE CONSULTATIONS FOR WHISTLER RESIDENTS. 
We believe that Skype consultations offer everything that an in-person consultation does. However, Perez Mckenzie Immigration has decided to offer our Skype consultations at special reduced rate in order to better suit your needs during this uncertain time. Our new rate for Skype Consultations for Whistler residents will be $150 after taxes for a person, or $200 for couple or family. 
During the consultation, Jenny Perez will assess your current situation and provide you with advice and an action plan for you going forward in your immigration journey. Within 10 business days of your consultation, you will receive a detailed summary, along with your action plan by email. Should you choose to hire our services  for your permanent residence application, your consultation fee will be subtracted from your total agreement fees.
We hope that this alleviates some financial stress for you in this time of uncertainty.
We understand that the situation is challenging for many, and hope to help you along your immigration journey any way we can.
The Perez McKenzie Immigration Team